Feeling safe and secure in your own home is a priceless state of mind.
Ray's All Pro Locksmith offers a variety of residential locksmith services to help improve your home's security and protect yourself and your family. We offer four free keys with every residential re-key.
Change locks / re-key locks
Change or replace mailbox keys
Door hardware installed and maintained
Deadbolt locks installed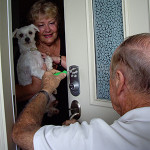 Have a one sided deadbolt installed for complete security once inside your home. There is no outside access to your lock. It is not susceptible to bump keys and can not be picked open.
Having all locks keyed to the same key is a very convenient option.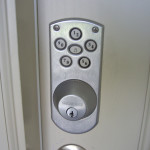 Keyless (push button) locks for any external door including garage doors means no need to carry a key. Great for children coming home from school or someone heading outside to exercise.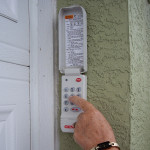 Who else has keys to your home ? Anytime you move into a new home/apartment you should change locks. Previous owners or tenants may have keys to your home. Frequently new homes are left on the 'construction key'. Which means there could be dozens of keys out there that can unlock your front door !
Protect yourself and your valuables.
Upgrade to more substantial and  secure locks
Re-key existing locks


Dunnellon FL Locksmith • Marion Oaks FL Locksmith • Ocala Florida Locksmith • New locks for your house  • New keys for your house